---
01 We Are Our Roots

Transmedia + Cultural Identity Campaign
(Print/Spatial/Motion/Social Media)
---
This campaign sheds light on the Nahuatl language indigenous to México through contemporary forms of communication. A launch event and community festival, We Are Our Roots Fest was created to spark intrigue among attendees and bring awareness to the community through the revitalization of Nahuatl language and arts.
Verbal and visual poetry are translated into three languages English, Spanish, and Nahuatl. This process assisted in widening the viewer demographic and helped me discover more about my own roots, challenging myself to speak and learn Nahuatl words and phrases.
Credits:
*Hypothetical project for educational purposes only!
---
My Role: Graphic Design + Identity Campaign
Motion Design: Erron Estrada + Jovan Estrada
Font Design: Erron Estrada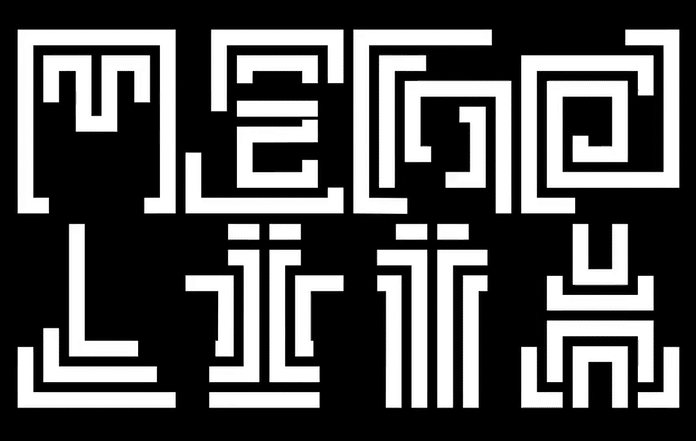 Identity System + Variable Font
(Megalith A-Z/Numerals/Icons)
---
A custom designed font was developed for the visual language and identity system. I designed a variable typeface called "Megalith", that's able to change form, from regular to bold weight and constructed to deconstructed letterforms. This versatility defined the iconography system, and is molded from the deconstructed letterforms. Icons are used as symbolic motifs that resemble Aztec glyphs or pictographs, which represent specific key words and attributes.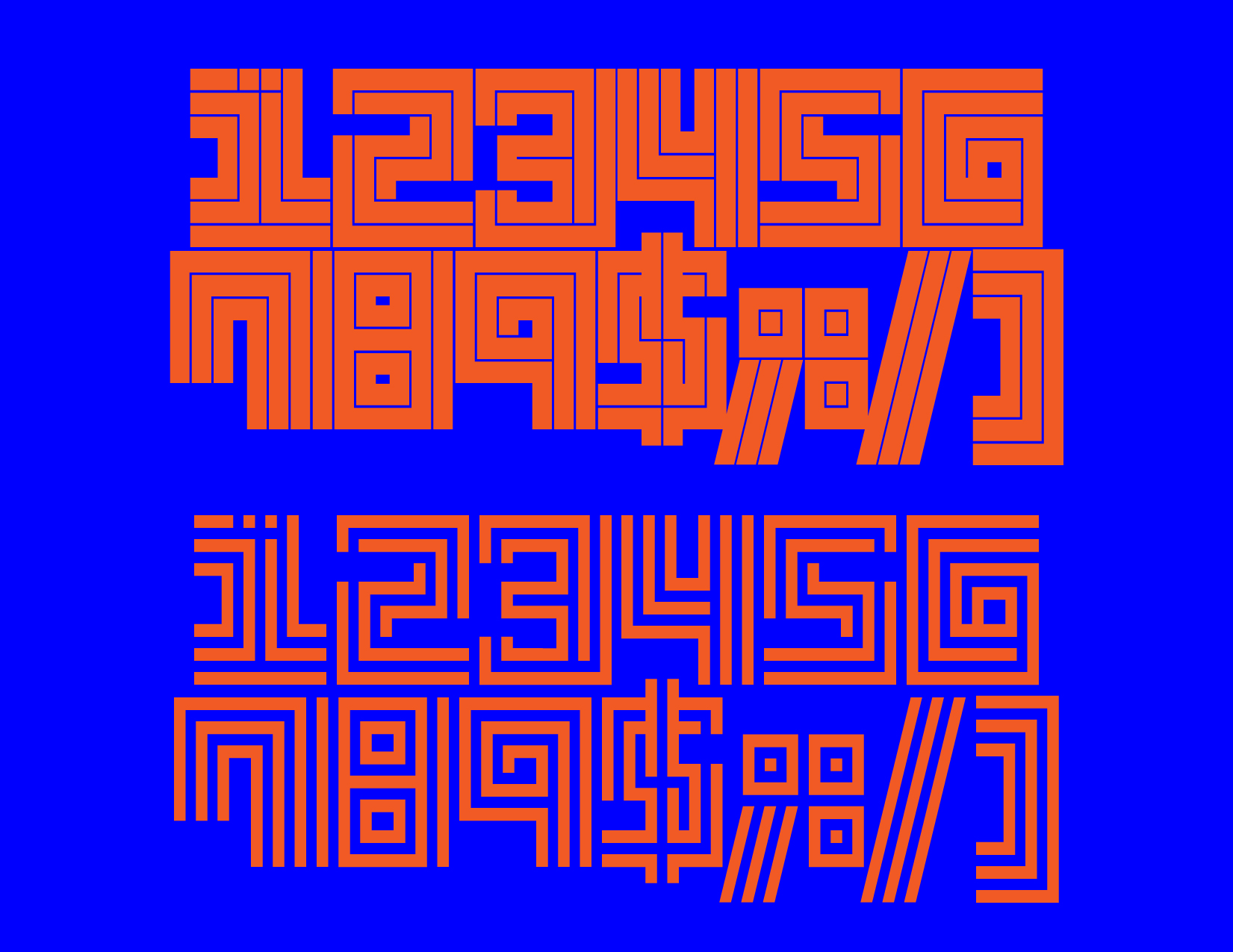 Icons + Words + Phrases
Promotional
(Billboards/Poster Series/Banners)
---
This promotional campaign utilizes both language and icon system to promote the event name, time, and space. Billboards and banners are strategically placed around heavy populated areas and in specific communities. The posters communicate a sense of revitalization, which helps to preserve Nahuatl language and culture. A guerilla style street art campaign was the best way to inform the public, adorning Los Angeles neighborhoods with brilliant color and design.
Event Posters
---
Bold type conveys a strong message of resilience and is unapologetic as the culture it's made to reflect. I adapted color reflective of flowers (xochitl) that were admired for their beauty and used in the gardens, poems, and songs of the Aztec empire.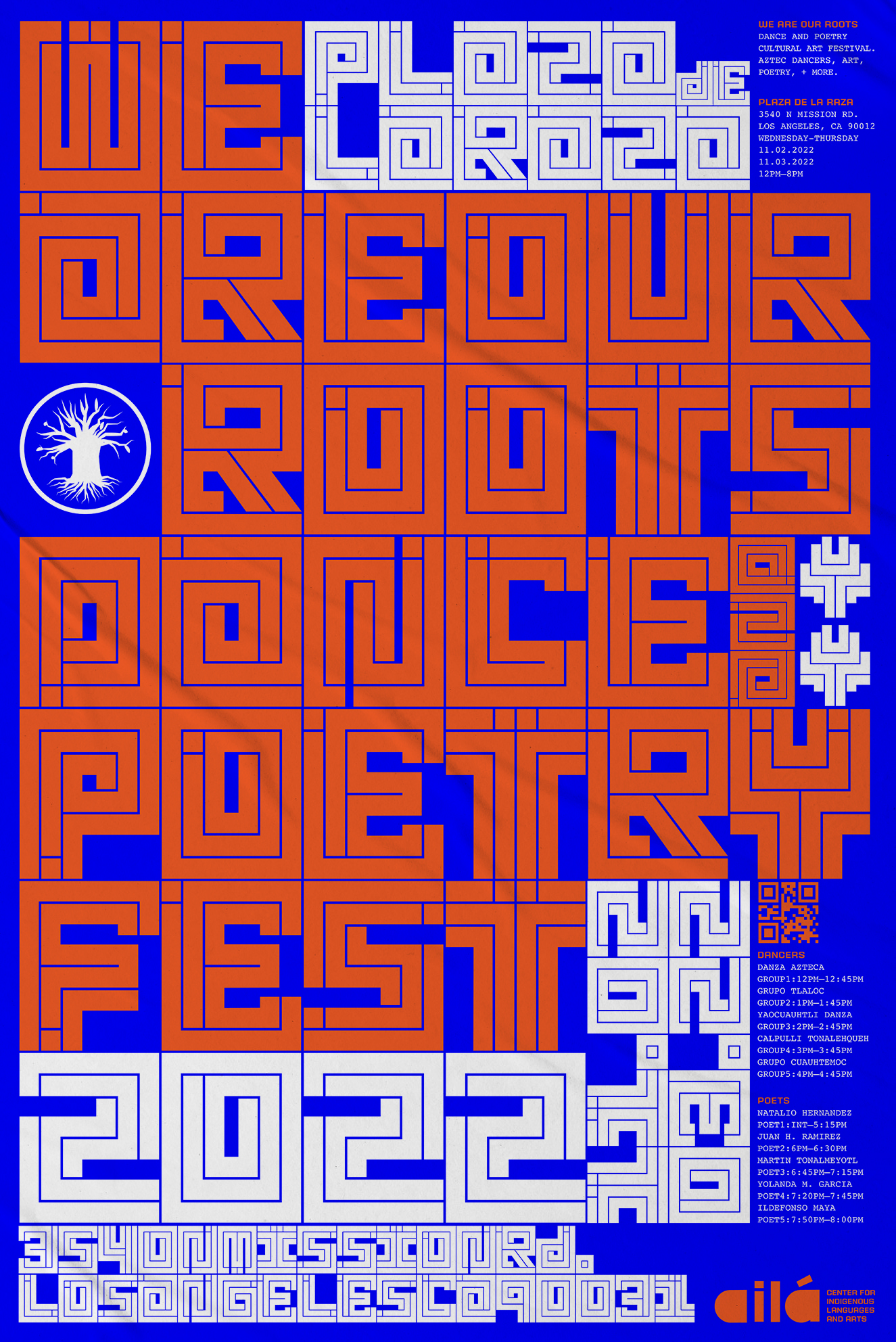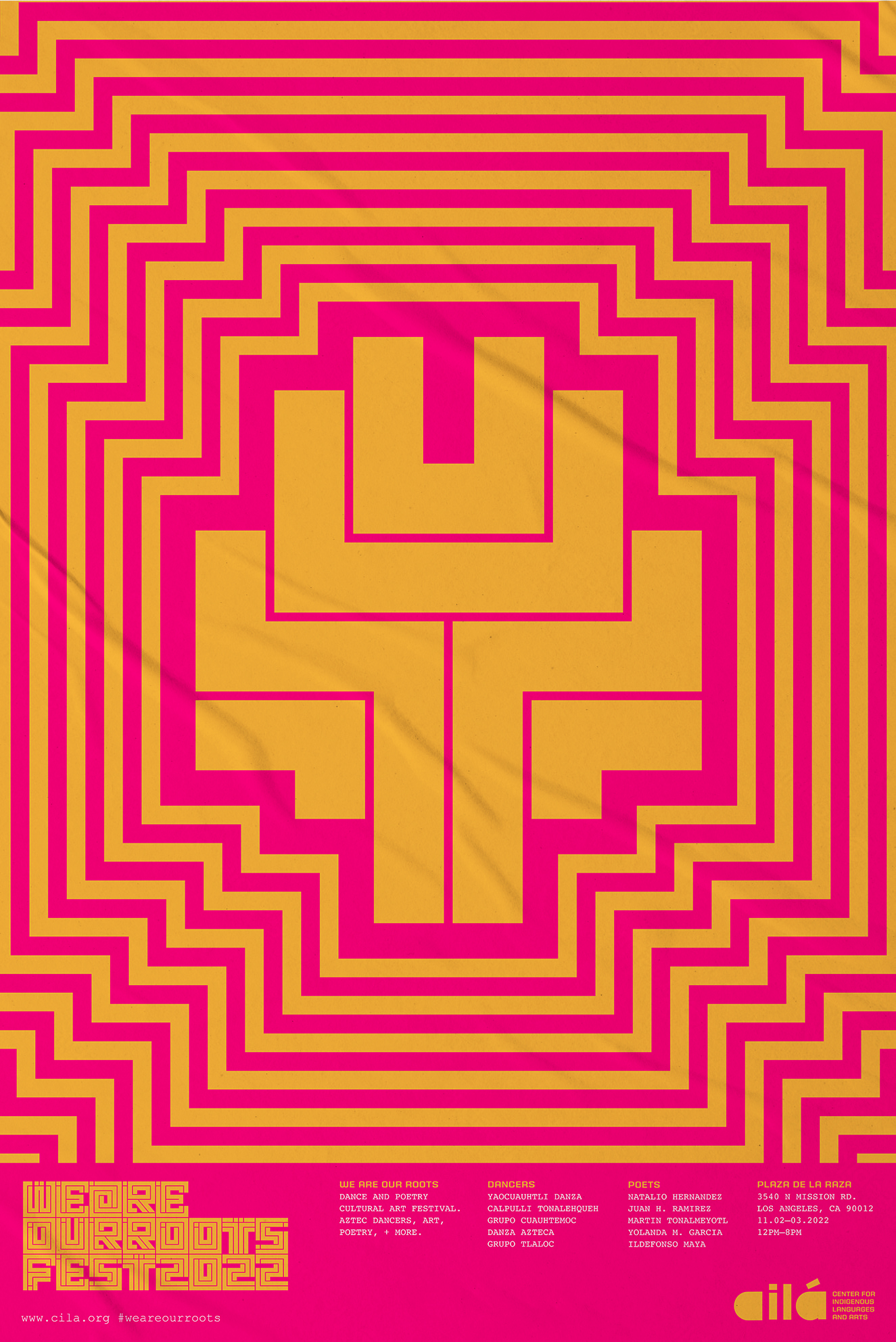 Guerilla Style Campaign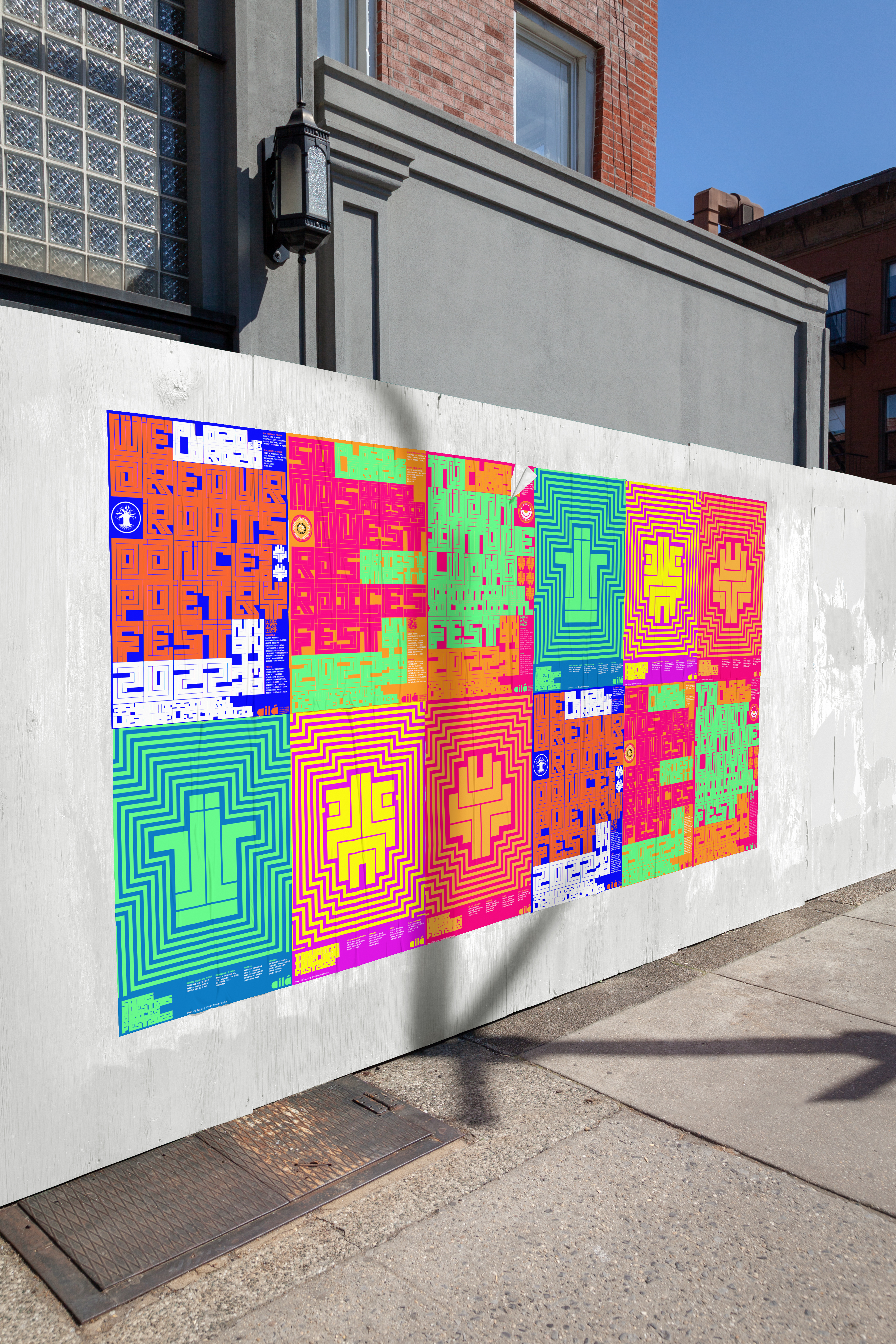 Cards + Social Media
---
Taking the identity from large-scale printed material to small-scale spaces was a great opportunity to showcase more messaging, while reaching a younger audience through Instagram.

Social Media/Instagram
Event Space
(Spatial/Immersive Installation)
---
Located at Plaza de la Raza in Los Angeles, We Are Our Roots Fest showcases music, Aztec dancers, and readings by indigenous poets. A fully immersive room of Nahuatl language, poetry, and symbolism invigorates the senses of sight and sound.

Immersive Room (Symbolism + Poetry)

Poetry by Natalio Hernández: In Tonati translated in three languages English/Nahuatl/Spanish.




Memorabilia/Swag