---
06 Pressed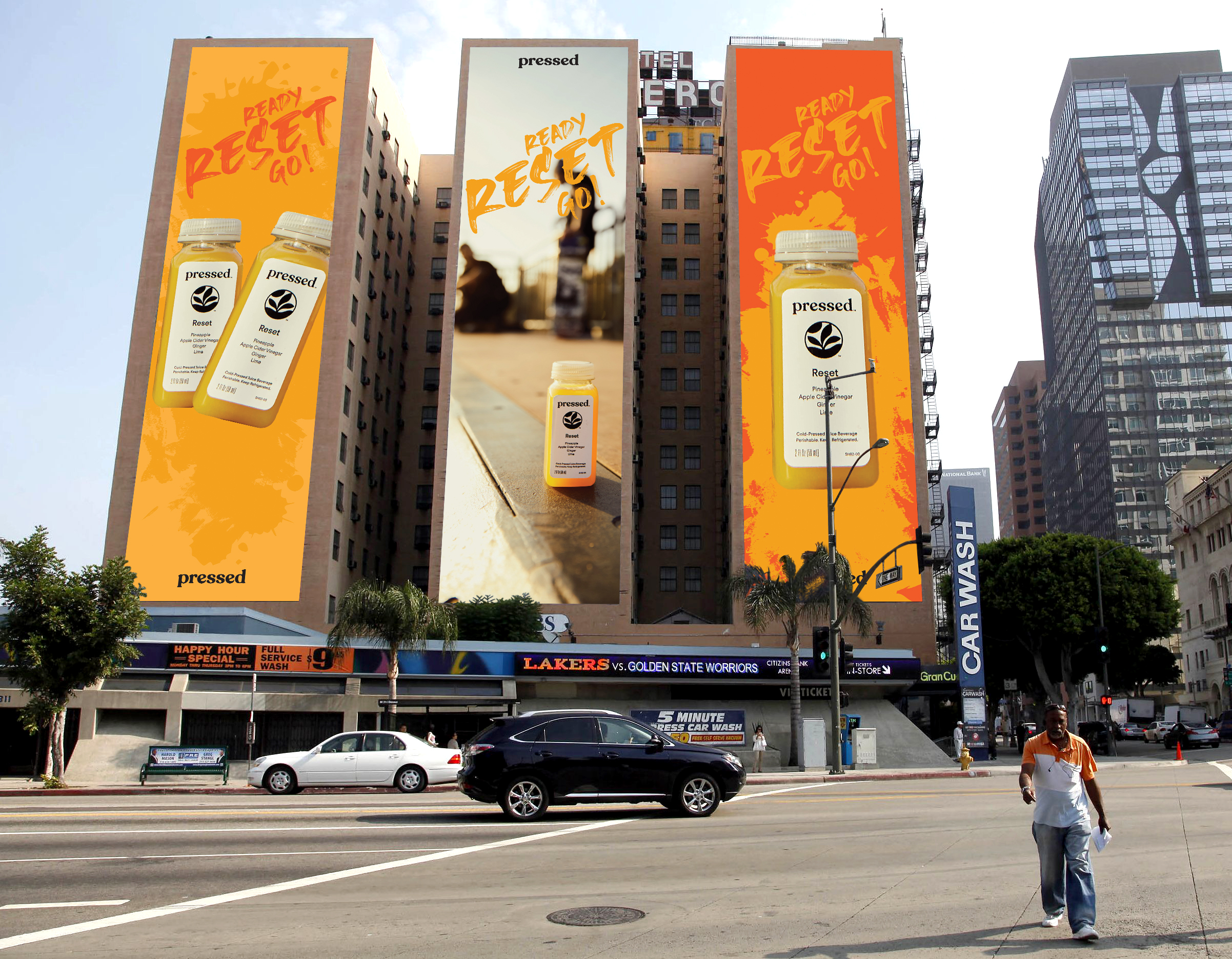 Advertising Campaign
(Digital/Photography/Film)
---
The goal was to develop a fresh and unique approach for a promotional ad campaign. I spearheaded the project with two other team members who captured photography and filmed a one minute promotional video.

Credits:
*Hypothetical project for educational purposes only!
*Not for sale or Reproduction!
---
My Role: Graphic Design + Creative Direction + Actor
Models/Actors: Brian Gonzalez + Bogui Adjorlolo
Photography: Eric Chang + Erron Estrada Film Design: Ziyue (Alex) Hu


Client: Hypothetically Pressed



Photographic Style

Promotional Campaign
---
I repositioned Pressed as the newest 100% natural energy drink catered to action sports. Through research I realized skateboarding athletes were targeted and sponsored by energy drinks with no nutritional value. Pressed reset shot was the perfect substitute for action sports to utilize a energy drink with all natural ingrdients.
1st Set Vertical Banners + Window Cling
2nd Set Large Scale Vertical Banners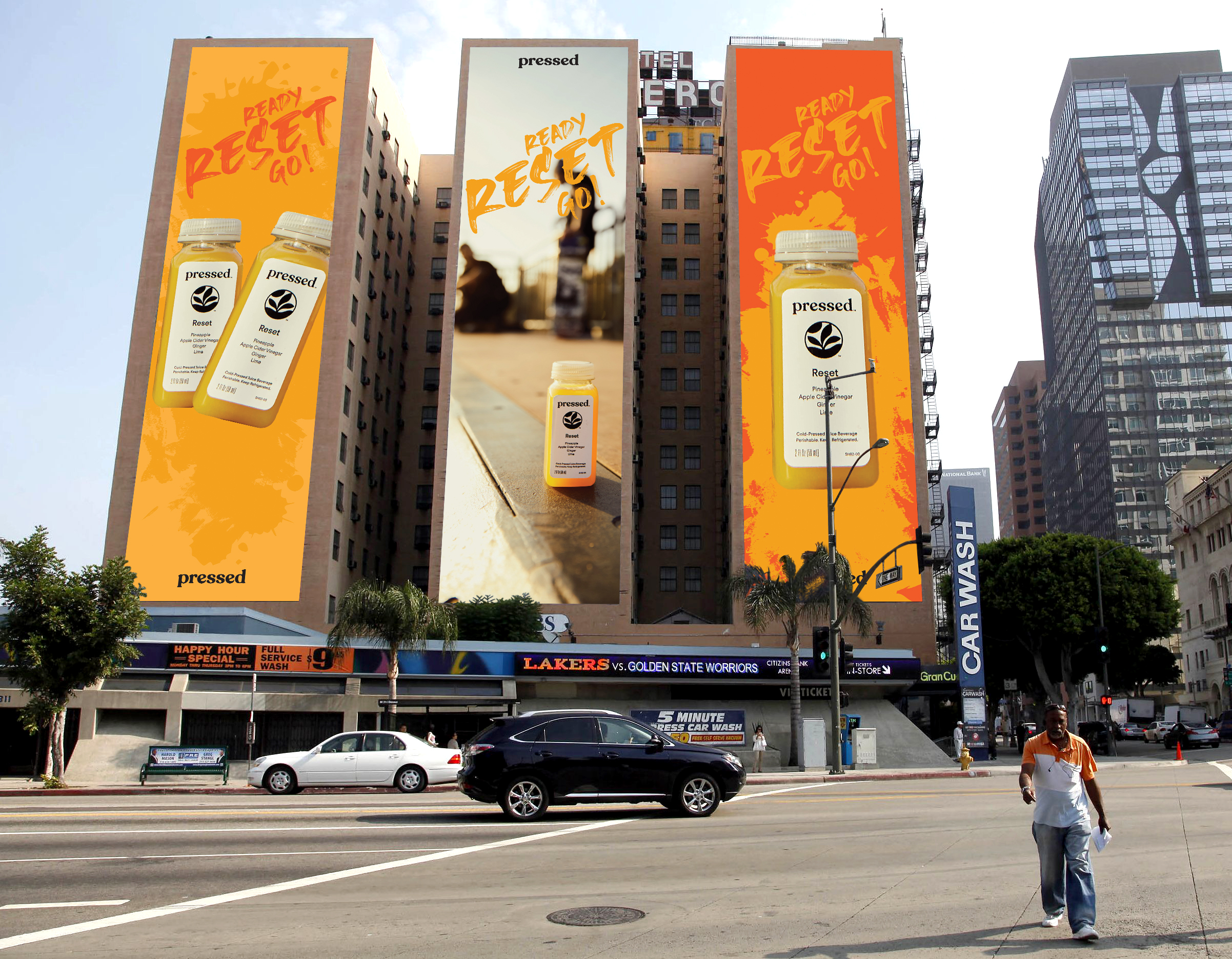 3rd Set Digital/Web Horizontal Banners