---
05 Near Death Experience Skateboards
Branding + Cultural Identity + Editorial
(Print/Surface Design/Illustration)
---
NDE is an indigenous owned and design inspired but not limited skateboarding brand. The goal was to design a cultural brand identity and product deliverables catered to skateboarding culture.
Credits:
*Hypothetical project for educational purposes only!
*Not for sale or Reproduction!
---
My Role: Brand Identity + Creative Direction + Editorial
Models: Brian Gonzalez + Erron Estrada
Photography: Daniel De La Rosa + Erron Estrada
Collaborator: Igloo Products Corp.
Mictlantecuhtli: Aztec god of the dead
Logo Sketches + Board Designs

---
My first iterations focused around the concept of near death experiences, a personal path I've endured over the years plus my love for lettering. The logo evolved from one of the calligraphic tribal inspired board designs, which is made to represent a labyrinth with dead end roads and misleading pathways emblematic of my personal struggles.



NDE Catalog Zine

---
This catalog describes the brands mission statement, which is dedicated to giving back to indigenous communities and showcases both an artist series and deck catalog with multiple designs.
Photo Gallery
Labyrinth + Apache Scout Decks
Labyrinth Collection
Collab Series with Igloo + Additional Set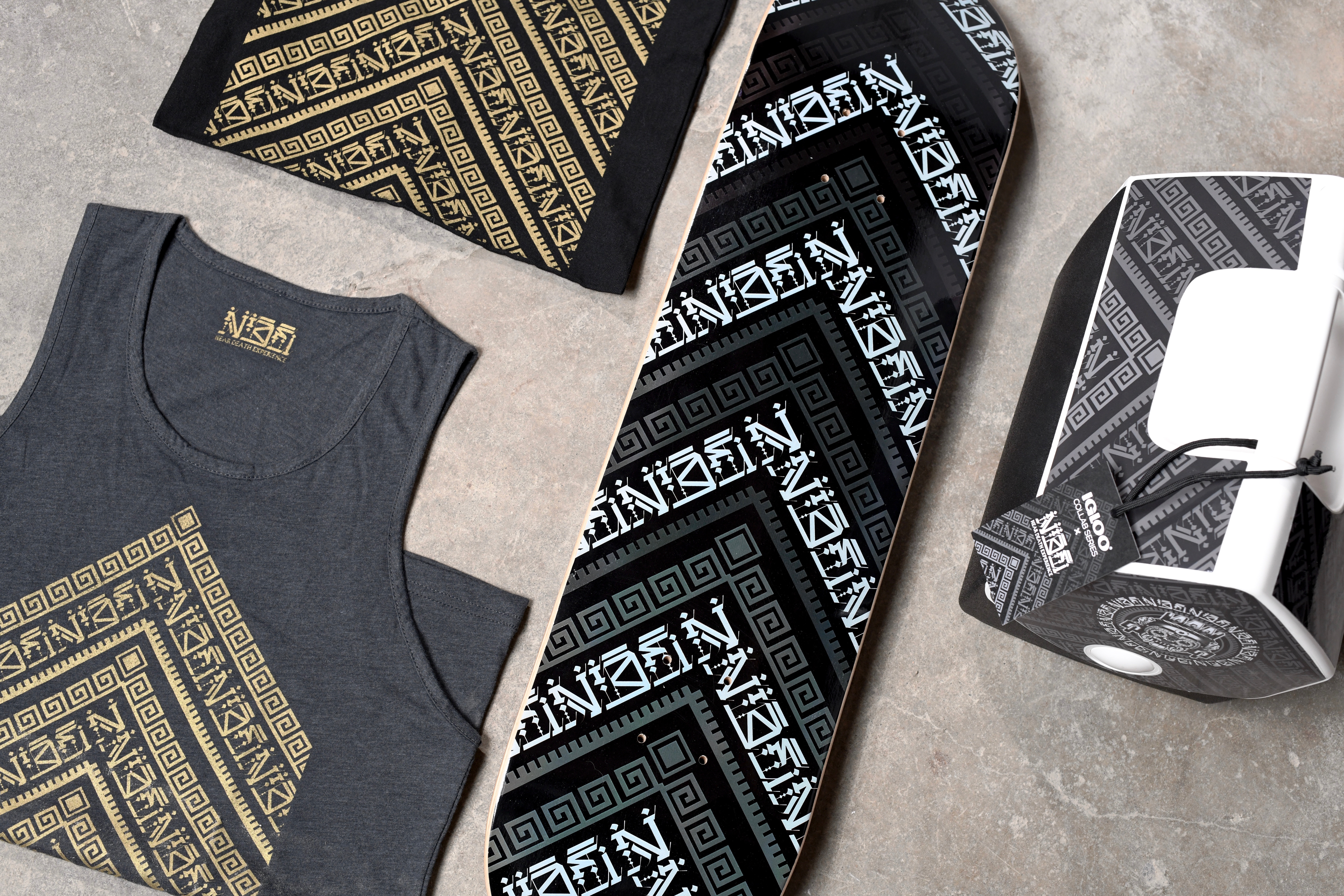 Hang Tags