---
04 Drizly App
Rebrand + Visual Identity
(Digital/UI/UX/Print)
---
The goal was to rebrand an existing mobile app. I chose the largest on demand alcohol delivery service and marketplace app "Drizly".
Credits:
*Hypothetical project for educational purposes only!
*Not for sale or Reproduction!
---
My Role: Rebrand Identity + UI UX + Motion
Motion Design: Erron Estrada + Jovan Estrada

Client: Hypothetically Drizly
Sketches + Icon System
---
Developing multiple iterations of the letter "D" as a logo mark was the start of my sketching process. The logo mark resembles a speech or thought bubble, which represents communication between customers. I created an icon system consisting of beverage symbols that were utilized as pattern and buttons for the mobile app.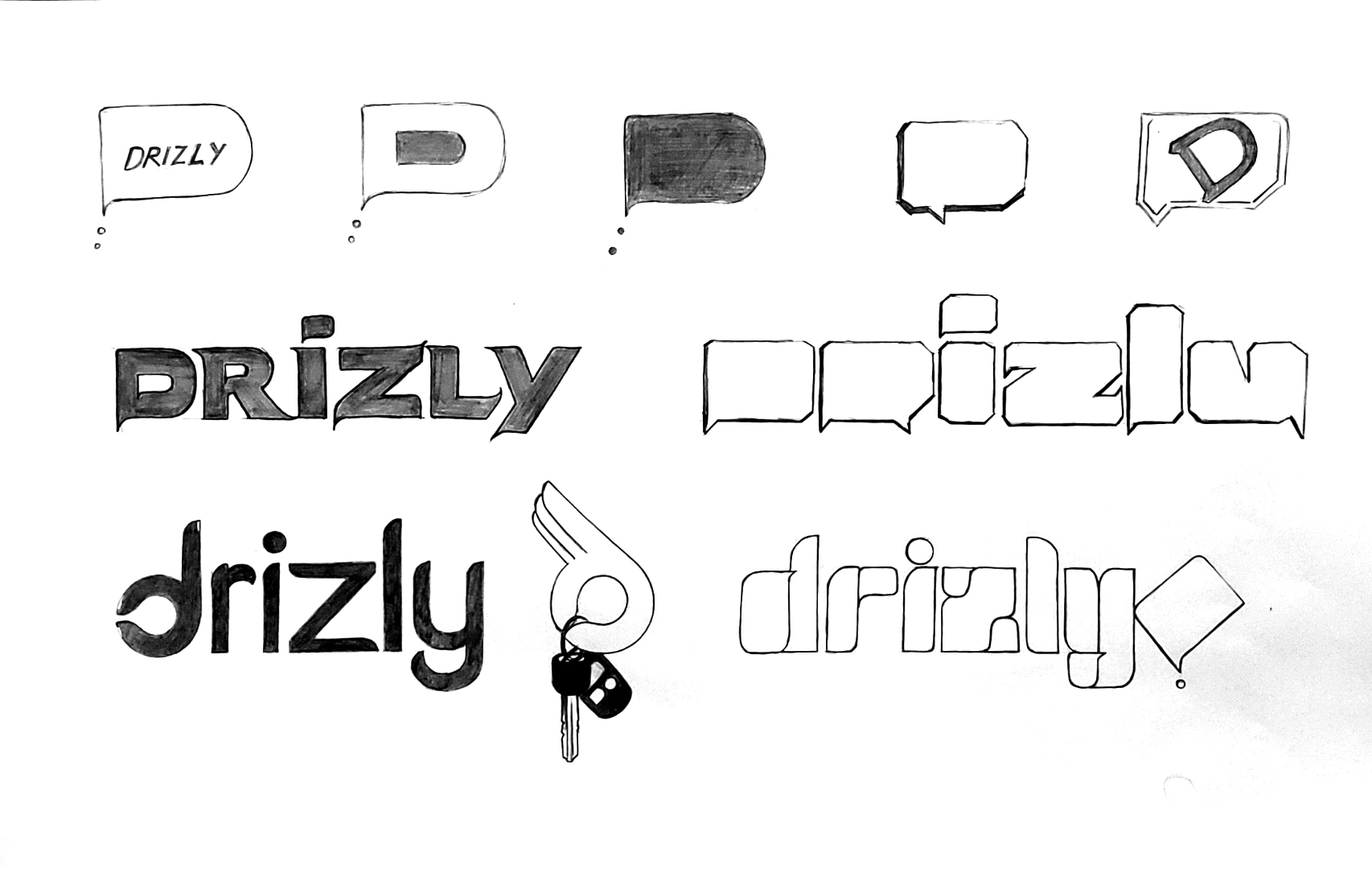 Logo Type + Lock-up + Icons + Buttons
Mobile App + Instagram
---
Developing a hypothetical functioning app was a challenge but was overcome by UI/UX integration. The app allows you to order alcohol or a pop-up bar and have it delivered, while simultaneously sharing memorable moments via your profile page.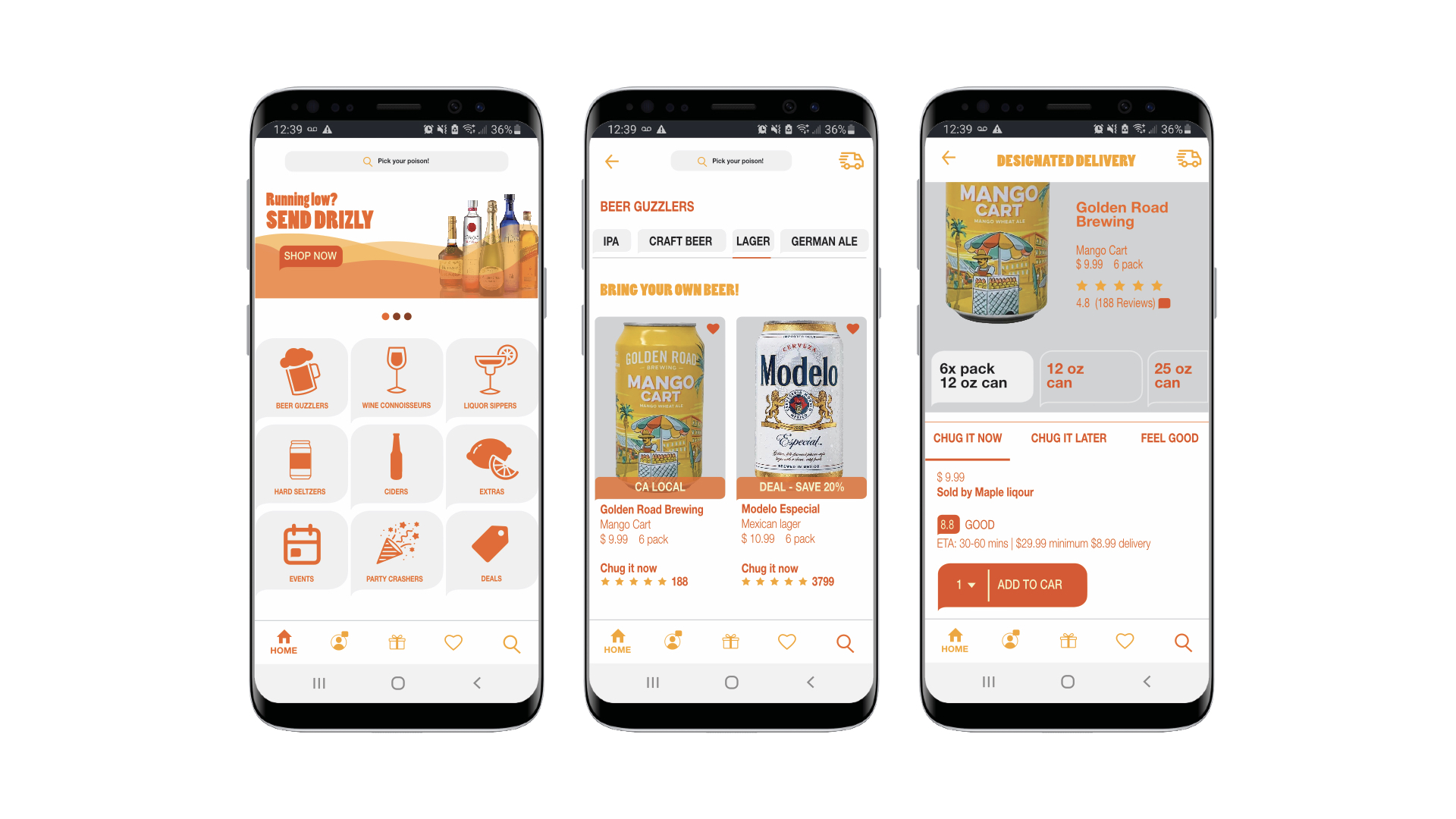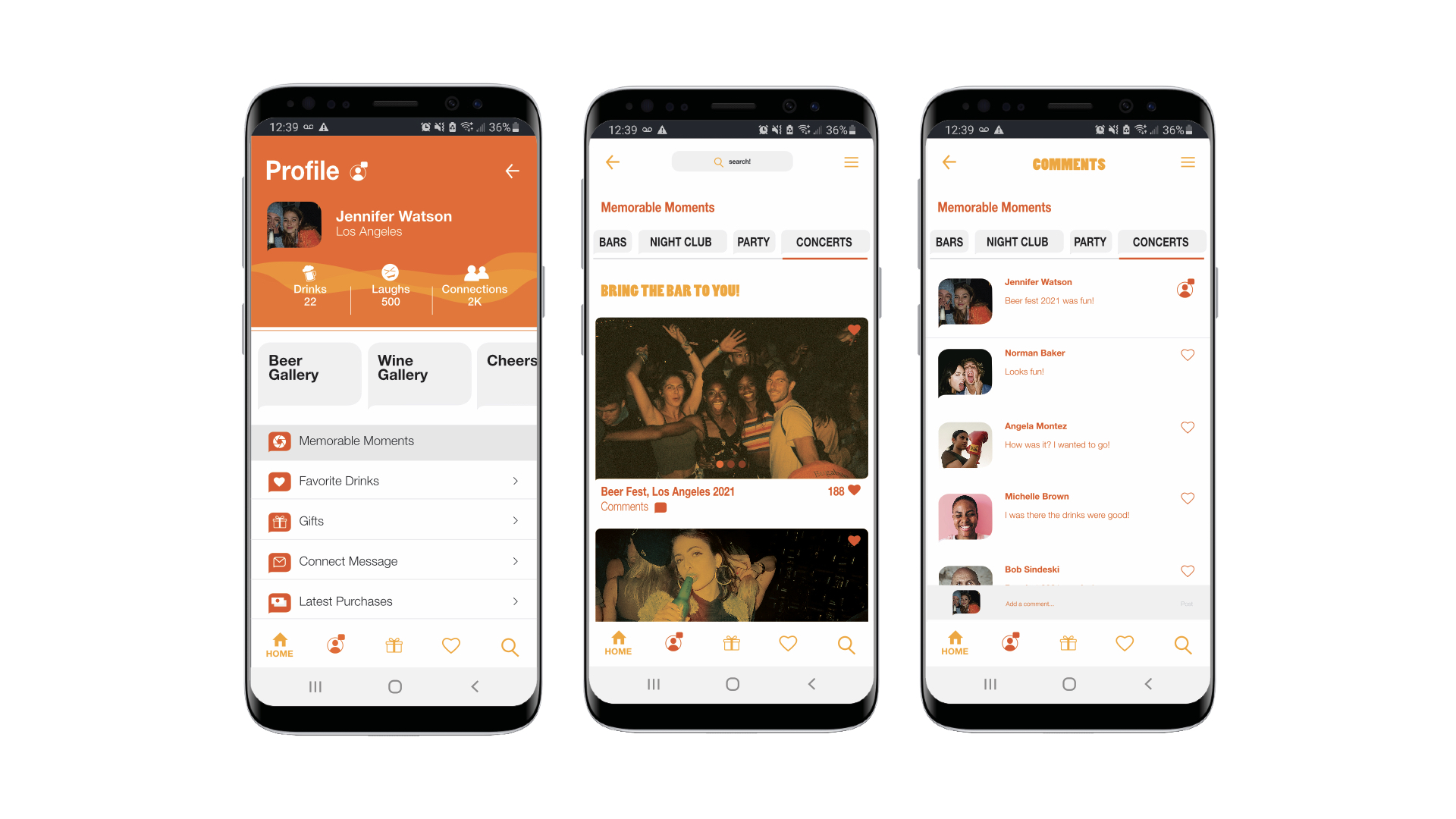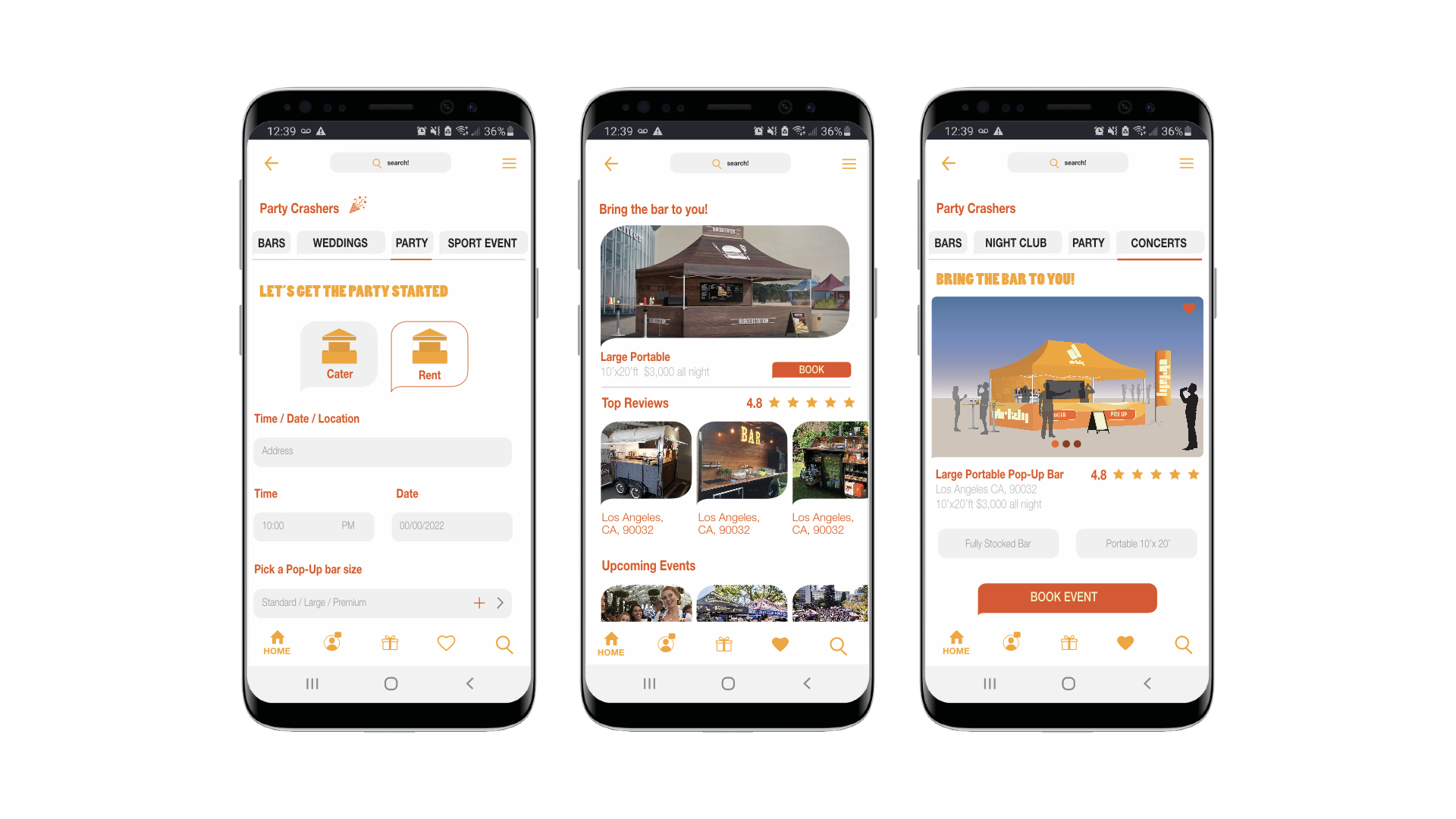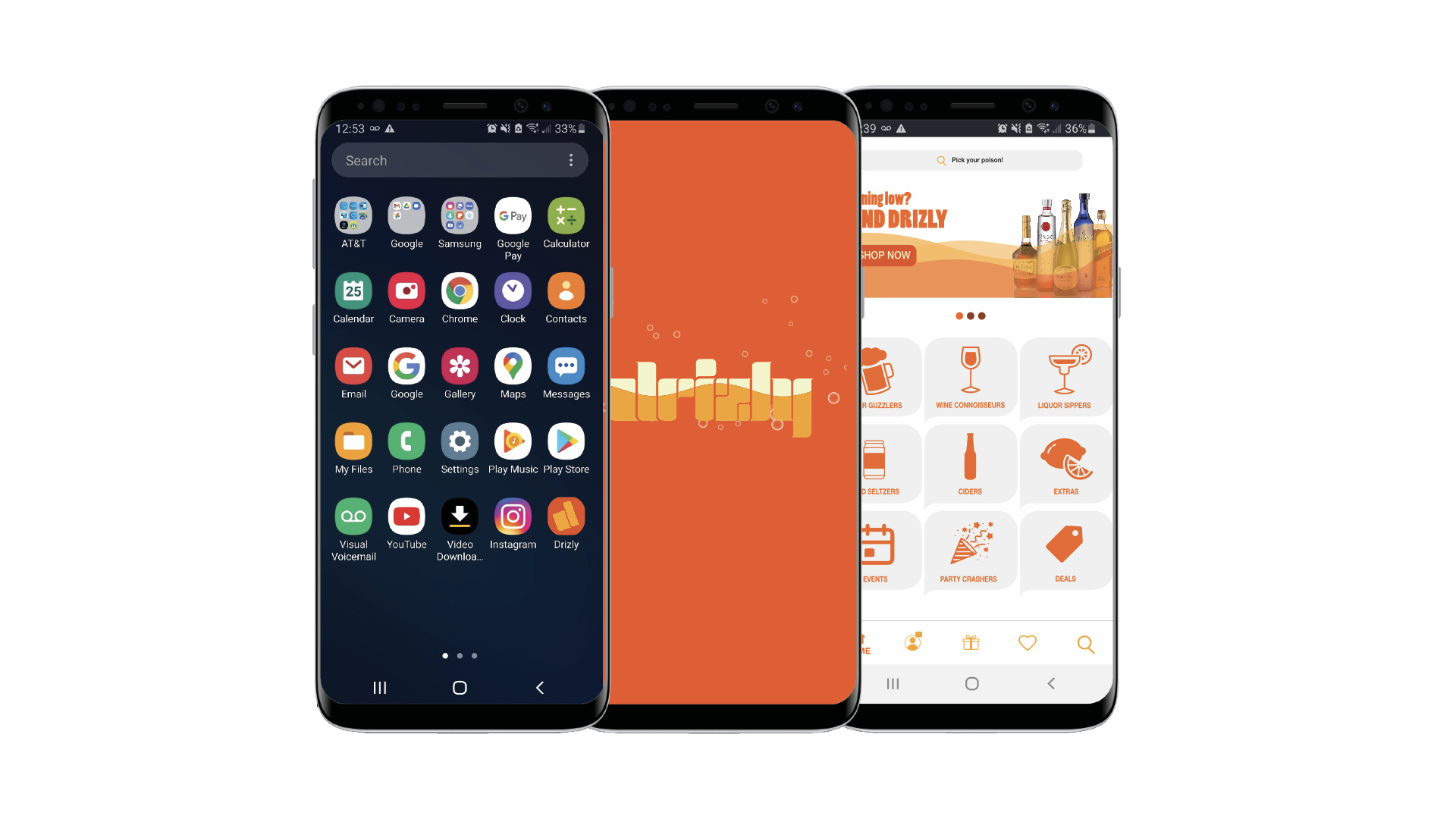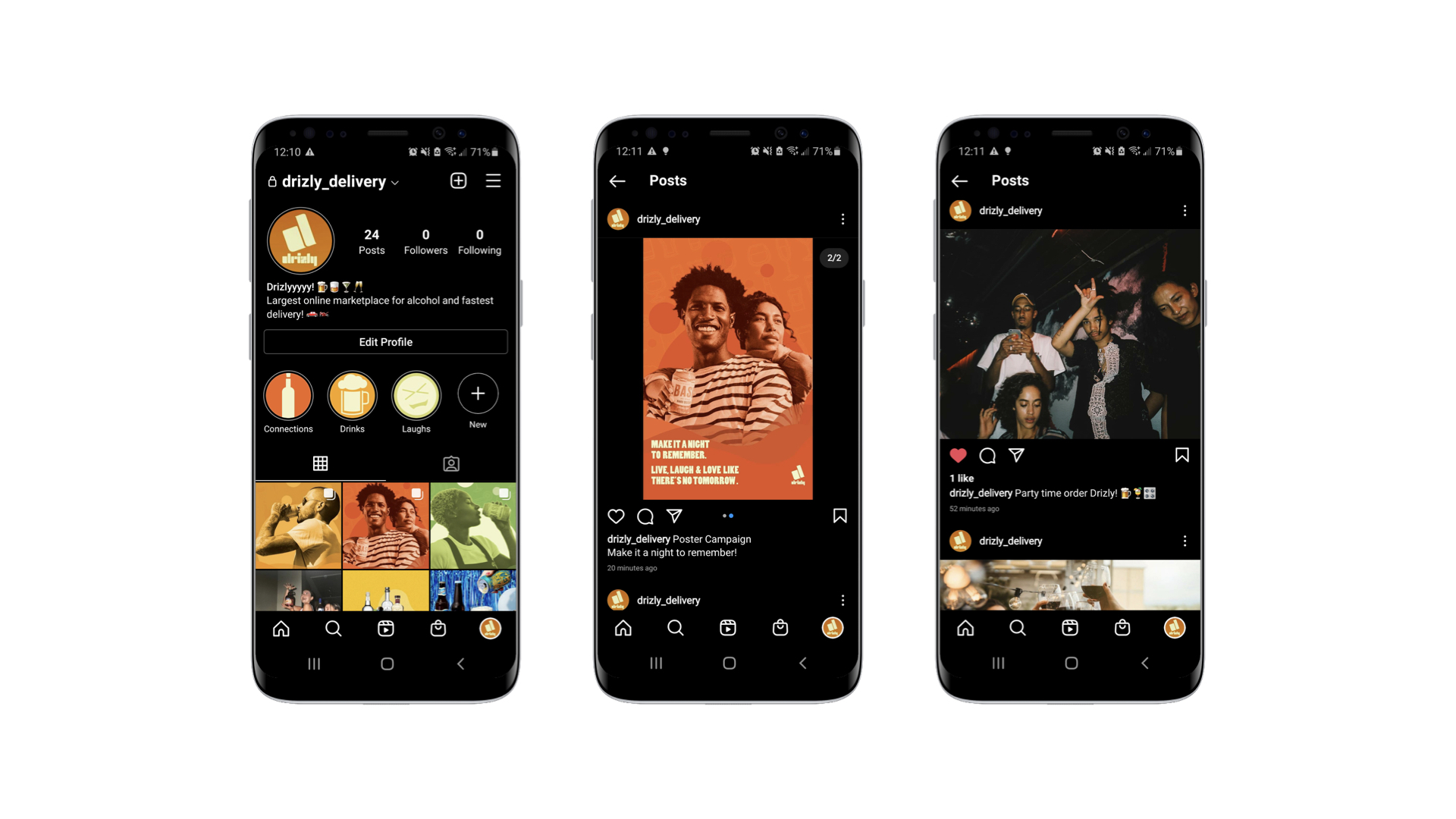 Promotional Campaign
---
This poster series highlights the essence of communication and interaction between people. The interaction indicates the act of social drinking and the good memories that come with it.


Drizly Catering Service
---
I hypothesized, what if Drizly could bring the bar to you? This exclusive service would allow app subscribers to rent mini to large scale pop-up bars delivered and set up by Drizly's catering services.
Bar Menu + Pop-up Bar
Drizly Sponsored Events
---
I also imagined Drizly as a sponsor of exclusive events like concerts, ballpark stadium games, and a host of other various events. For example, I developed the concept of Drizly Fest a sponsored music and craft beer festival.