---
03 Blacksmith Tattoo Kit
Packaging + Lettering
(Package design/Branding/Form Making)
---
The goal was to design a brand identity mark and packaging system catered to tattoo artists. The packaging is equipped to house four components. This tattoo kit includes a rotary pen machine, power supply + cords, 1 foot petal, and 2 needle cartridges. With this specific kit, artist of more traditional equipment and style could transition more easily. The stress it would relieve on the hand due to lower vibration intensity would help the accuracy and quality of tattoos causing less fatigue and damage to the skin.

Credits:
*Hypothetical project for educational purposes only!
*

Not for sale or Reproduction!
---
My Role: Package Design + Lettering
Photography: Erron Estrada
Sketches + Form Making
---
My passion for lettering always begins with sketches. I drew out 17 iterations that best suited the logotype for a tattoo supply company. I then tried a few conceptual options for a packaging case that would house the multiple components. The final case was constructed from materials such as book board, foam padding, velvet lining, wood grain 80lb cover stock, and an acrylic casing, which were all form fitted to existing tattoo equipment.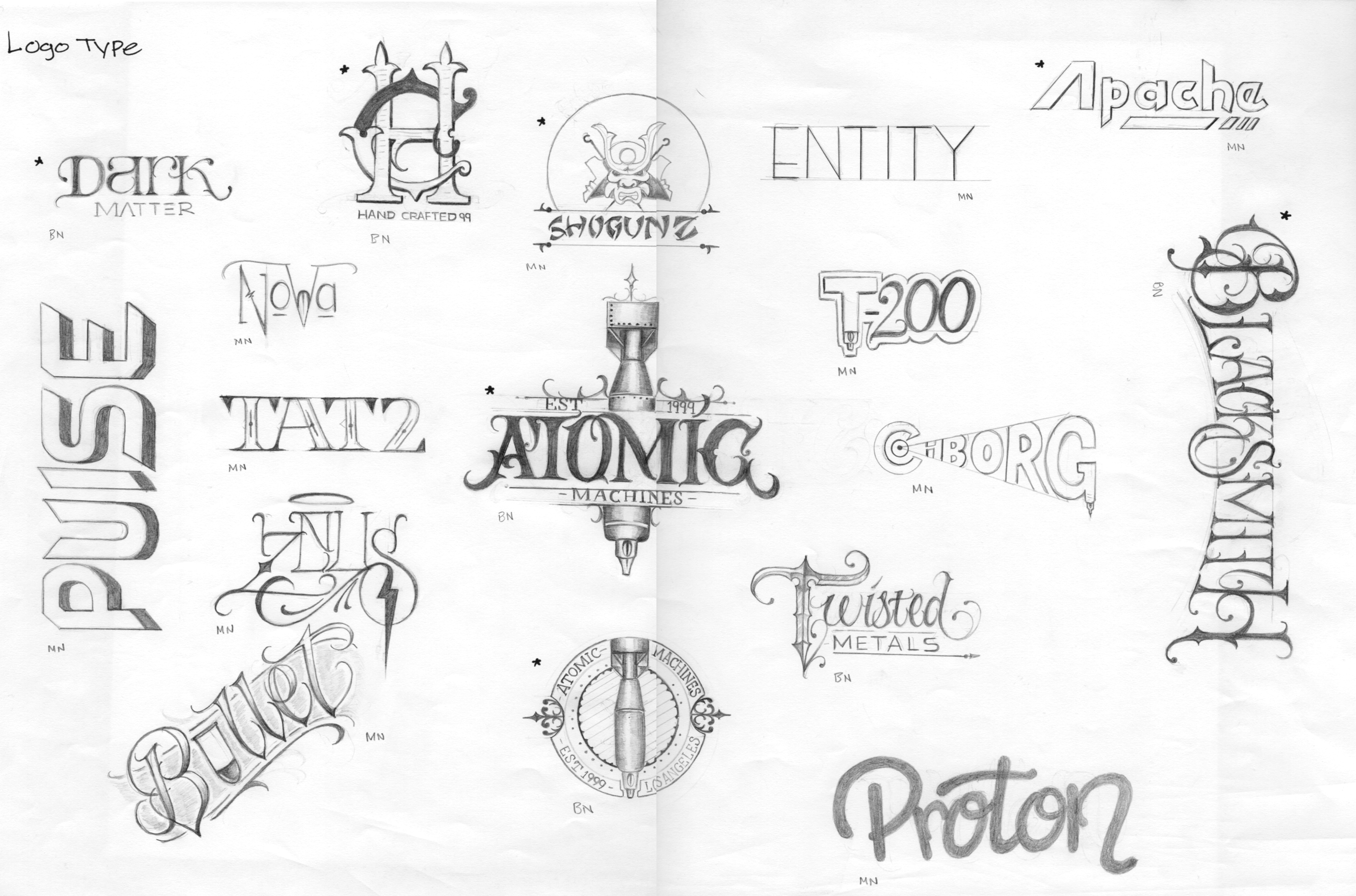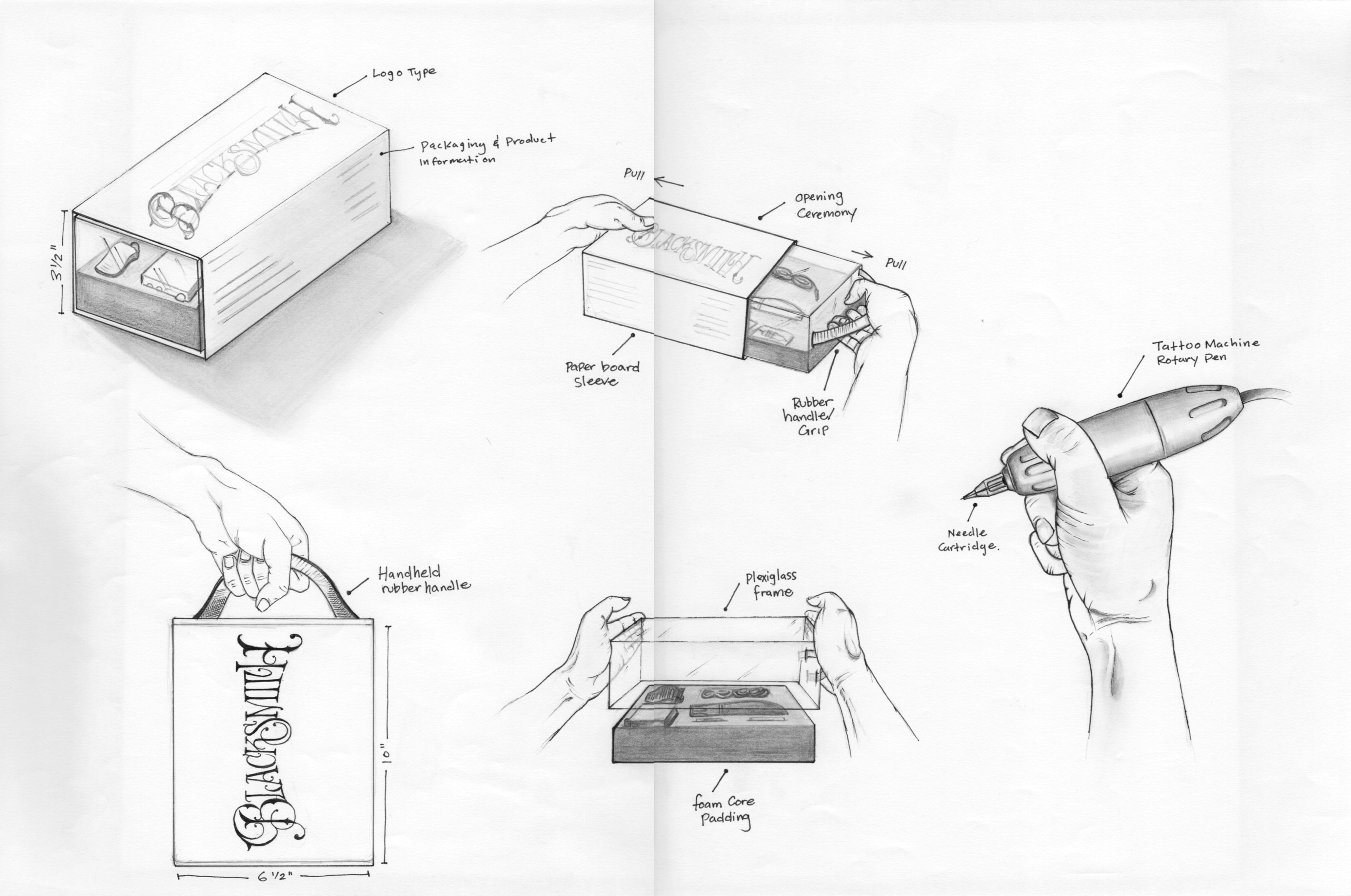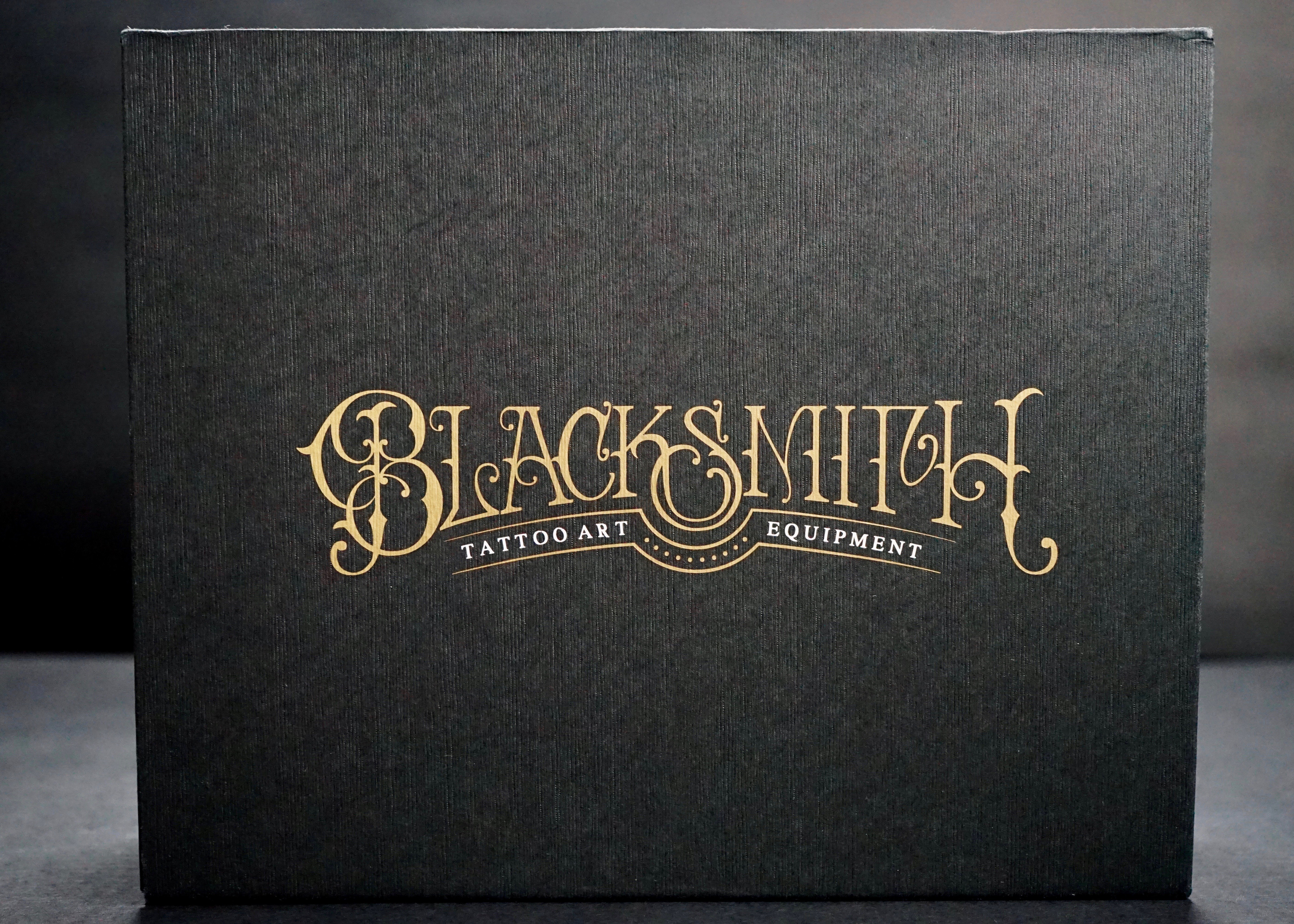 Front Outer Casing + Backside Description
Exterior Signage + Interior Shop
Opening Ceremony